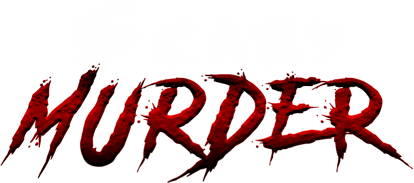 Scary Murder
A downloadable game for Windows
Warning: Don't let someone with a weak heart play this game!
In Scary Murder, the player joins a survival multiplayer online game, in a top-down view, where a random player is selected each round as the Killer, who have limited amount of time to hunt down others as they struggle to survive. If the Killer runs out of time, he/she dies and a new killer is chosen and the game continues until only one is alive.
An experimental single player mode is available:

You are always the victim and must find several keys in order to open a portal to escape. The murderer will be wandering around searching for you. Don't understimate him, he is evil ;)
Some features currently featured in the game:

Sprinting, for a temporary time, to run away or get closer to another player;
Sneaking, to make less sounds;
The Flashlight, to see where to go, but at the same time being risky to use, as you give away your location to nearby players;
Different Maps, to keep the game fresh and fun;
Creepy images and sounds to scare the most careless player.
Note: There is no permanent public servers, but you can host your own and let it open to public by checking "Broadcast to master". If people can't connect to you, try port fowarding or using a program like hamachi.
Discord server: https://discord.gg/5aYkqAJ

Download
Click download now to get access to the following files:
ScaryMurder-0.2.1a.zip
12 MB
Comments
Log in with itch.io to leave a comment.
Hey your game scared the shit out of me, couldn't get away from the jumpscares lol.
lol you should have played on easy first. Hard is REALLY unforgiving.
By the way, give a try on multiplayer mode with a friend or two.
seemed pretty nice, but the extremely cheap jumpscare ruined it